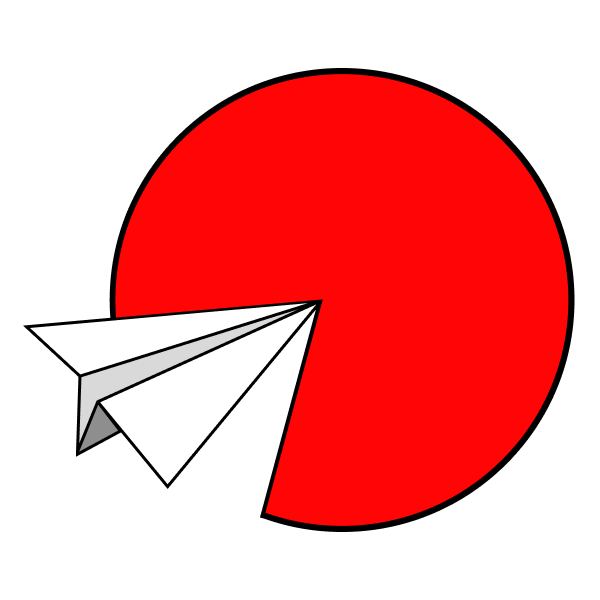 xJetSwapBot
Wallet with all your jettons in Telegram
Screenshots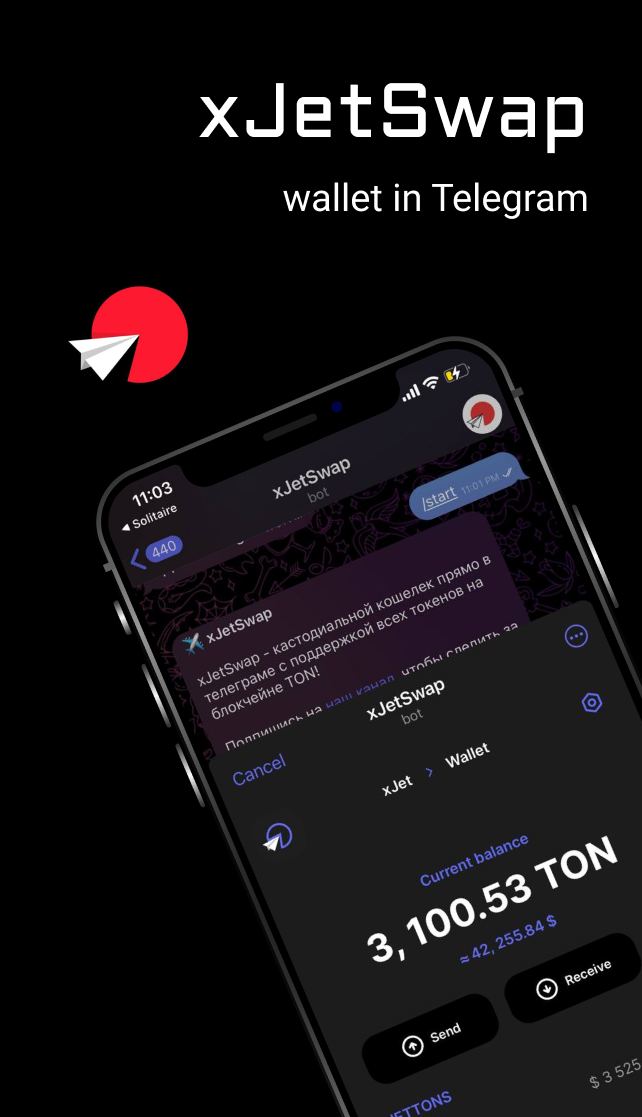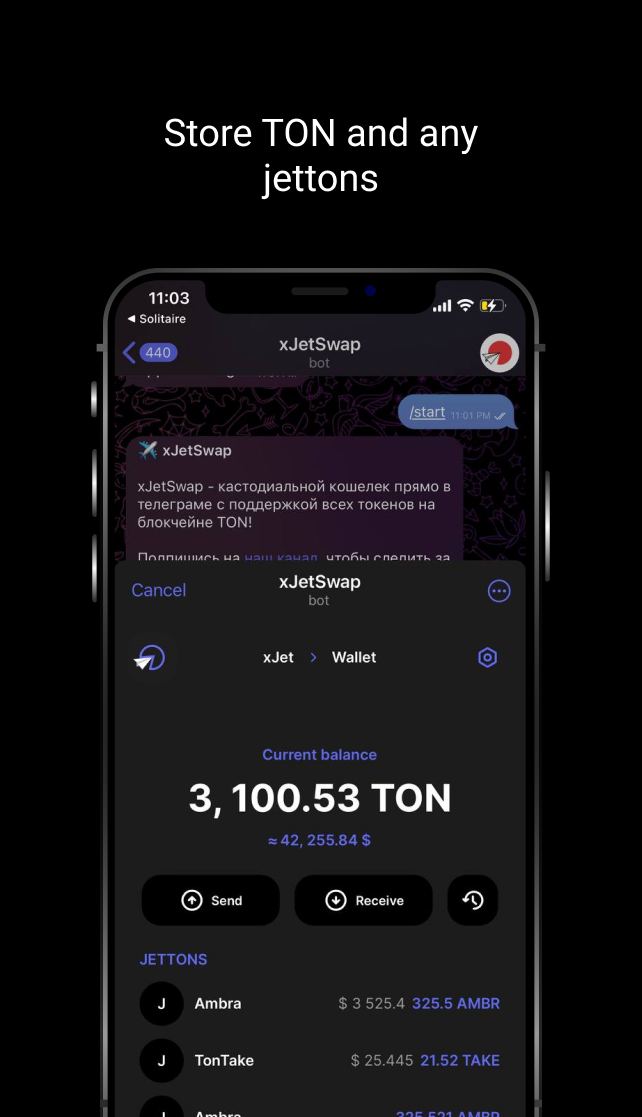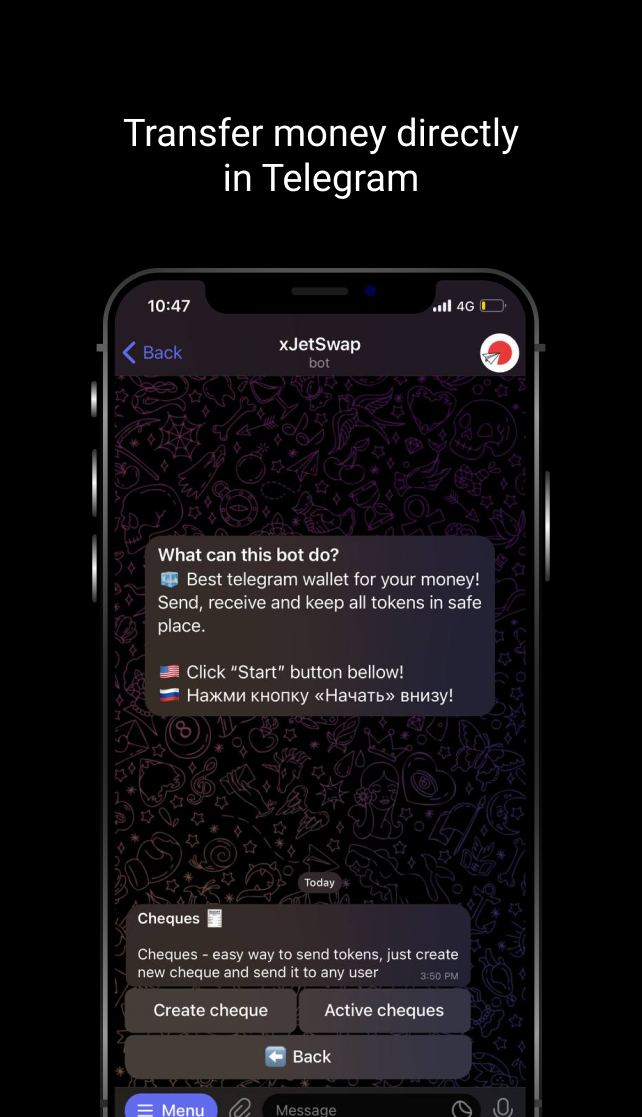 Description
🌸 xJetSwap is a multifunctional cryptocurrency wallet built on The The Open Network. The main advantage of the wallet is integration into Telegram. Users only need to open the bot without leaving the messenger to use all wallet features.
🛩 Buy cryptocurrency through the P2P market or use your bank card;
🛩 Send and receive cryptocurrency using a simple "Cheques and Invoices" function or through a QR code;
🛩 Exchange and stake TEP-74 tokens through the integrated DEX platforms for the most profitable rates;
🛩 Integrate bot features into your own products via API if you're a developer;
🛩 Make token giveaways and raffles for your subscribers if you're an Influencer or a blogger.
These are just a few features suggested by xJetSwap. Create a wallet through a simple bot activation and forget about the difficulties of using cryptocurrency.