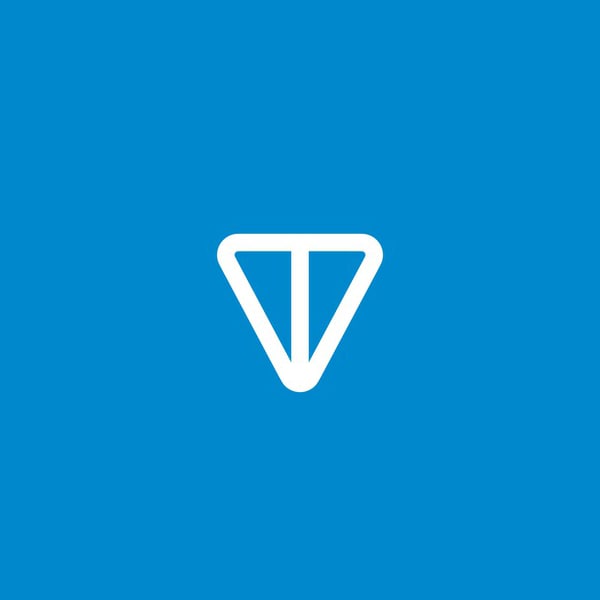 Ton VPN
The fast, secure, affordable and more VPN Service with TON payments
Screenshots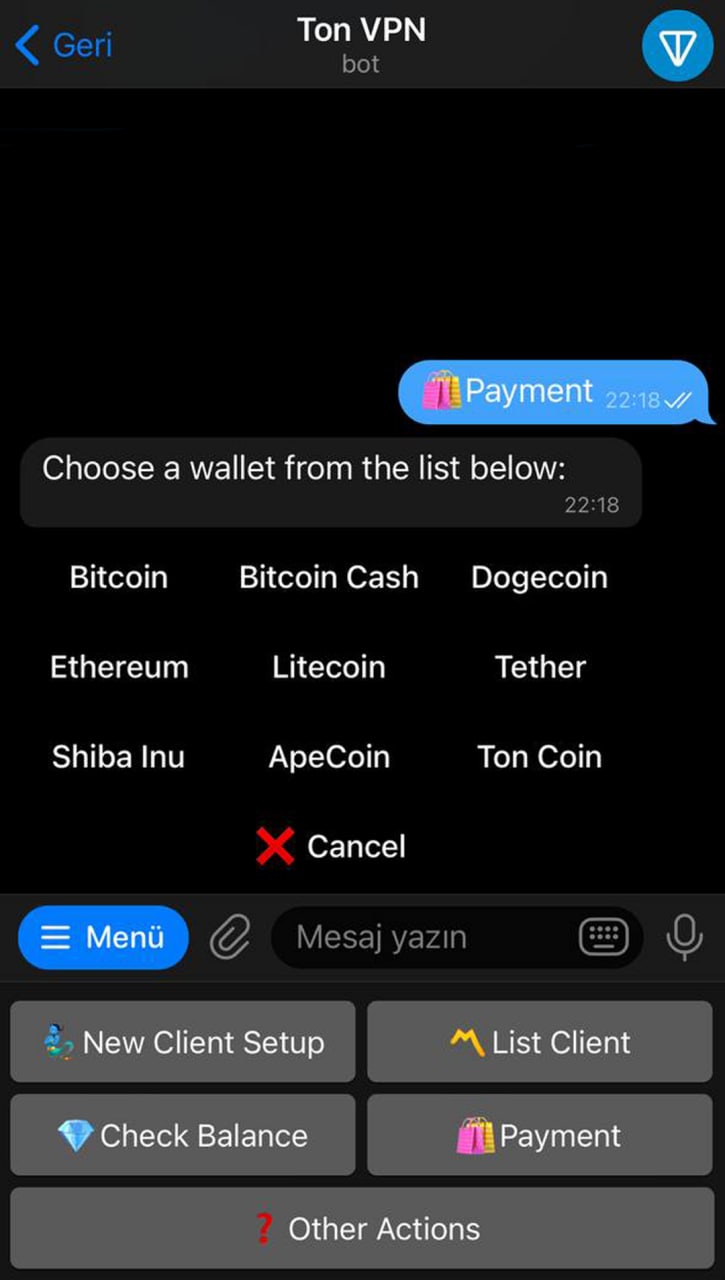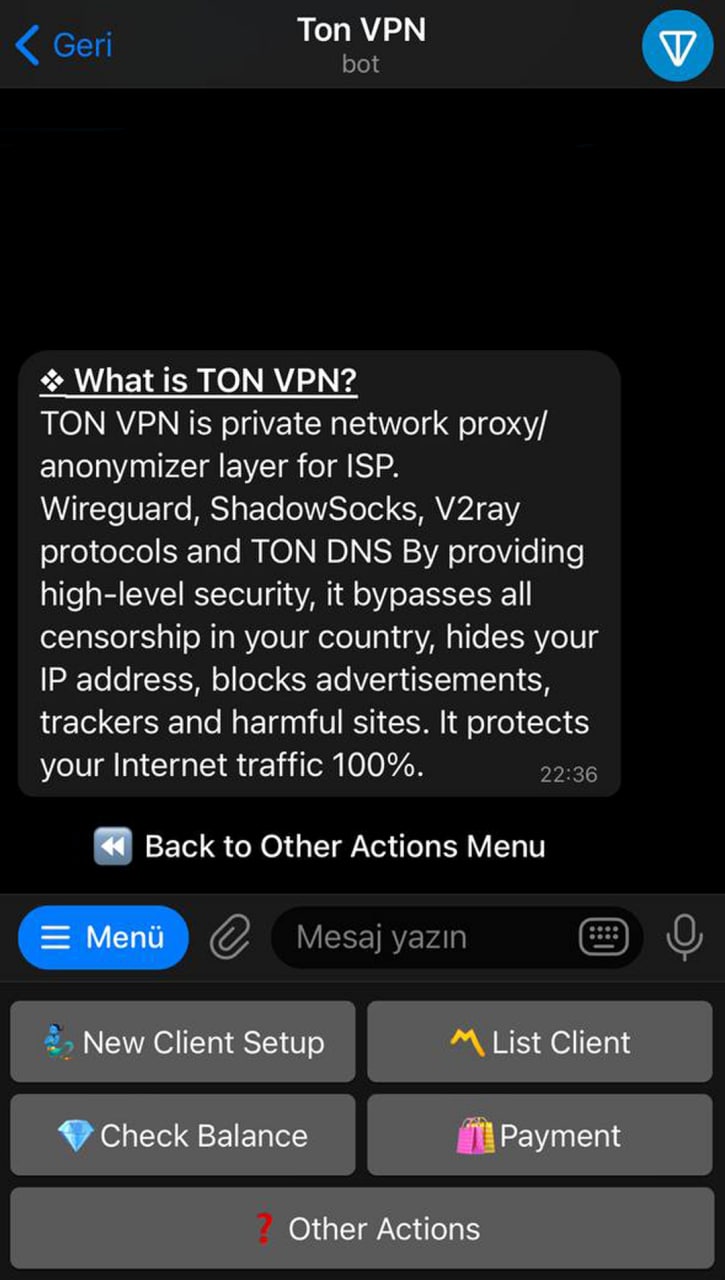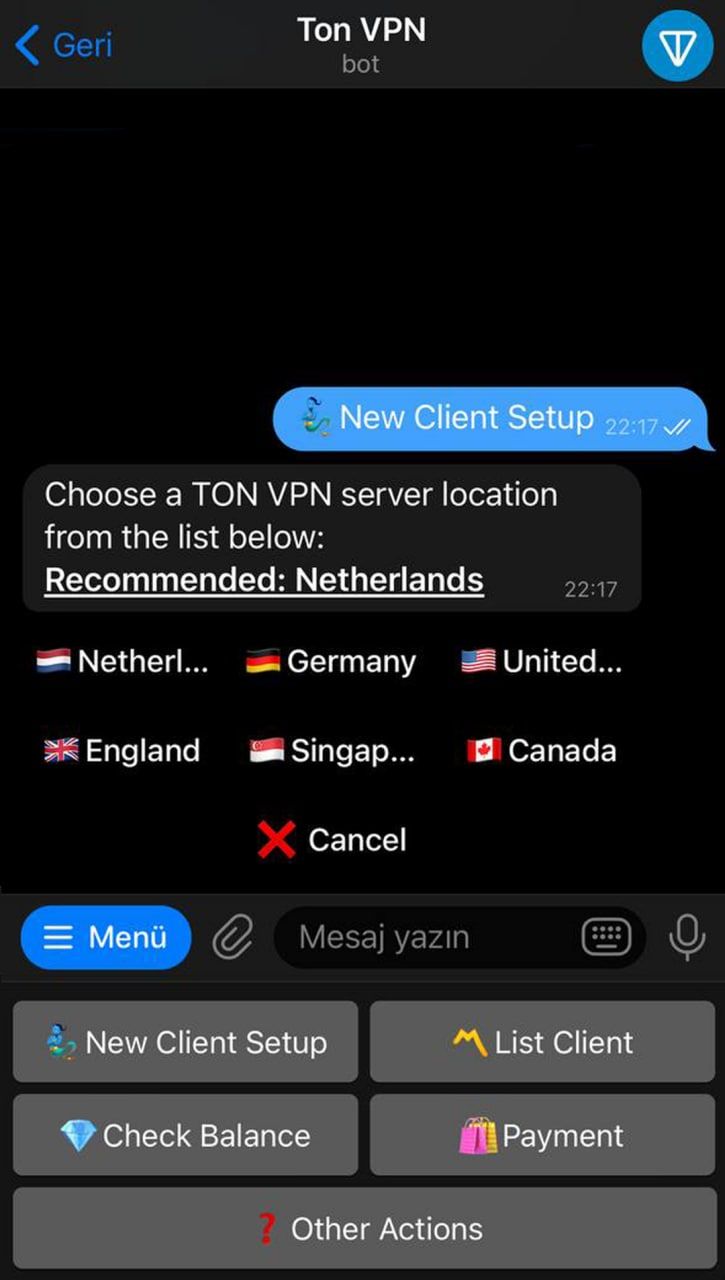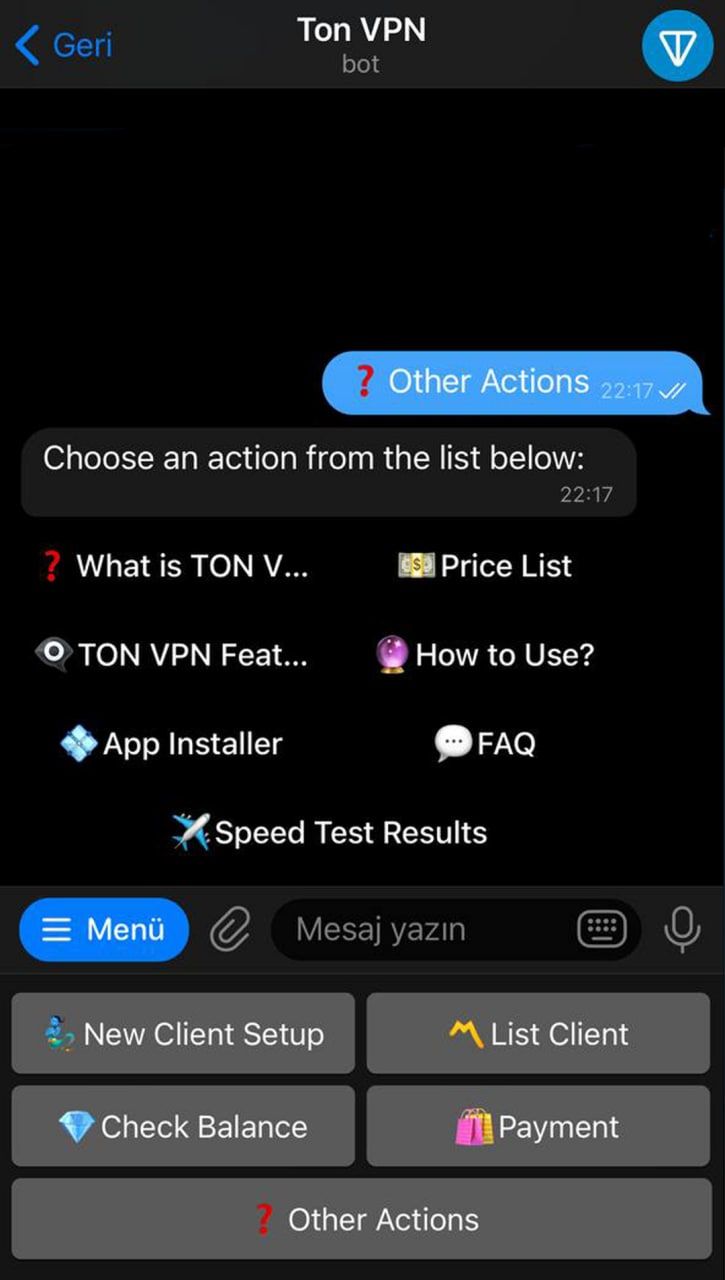 Description
The fast, secure, and affordable way to protect your Internet freedom.
TON VPN is private network proxy/anonymizer layer for ISP.
Wireguard, OpenVPN, Cisco AnyConnect, Trojan, ShadowSocks, V2ray protocols and TON DNS By providing high-level security, it bypasses all censorship in your country, hides your IP address, blocks advertisements, trackers and harmful sites. It protects your Internet traffic 100%.
Ton VPN is the one bot to rule them all. Use it to create new Ton VPN clients and manage your existing clients.
Language options:
Turkish, English and Russian
Payment Methods:
Ton Coin, Bitcoin, Bitcoin Cash, Doge Coin, Ethereum, Litecoin, Tether, Shiba Inu, ApeCoin