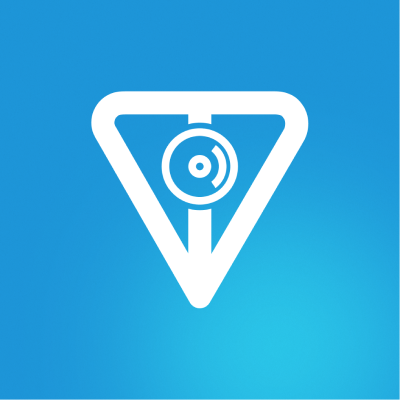 The Open Disk
Sell your files with TON
Screenshots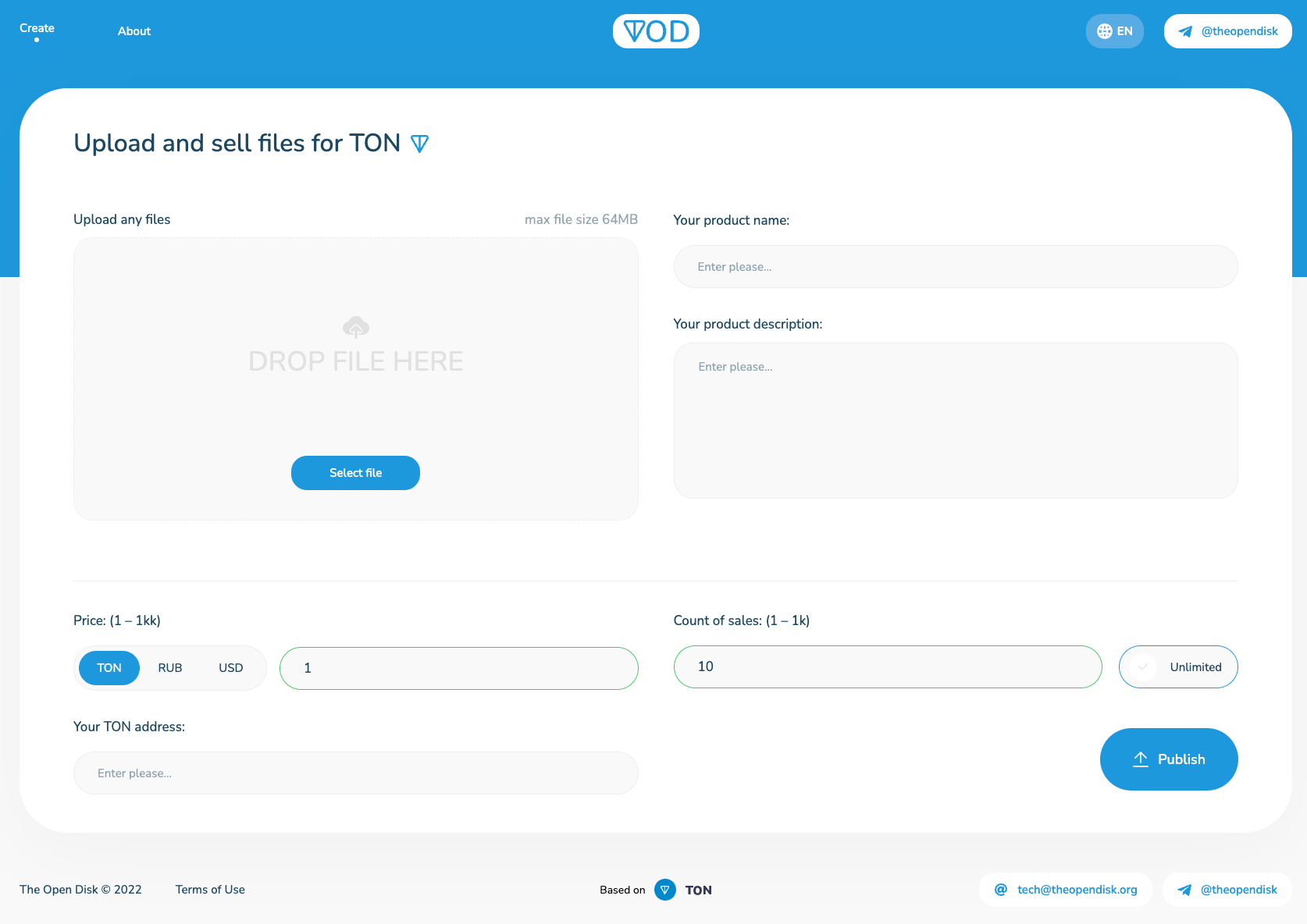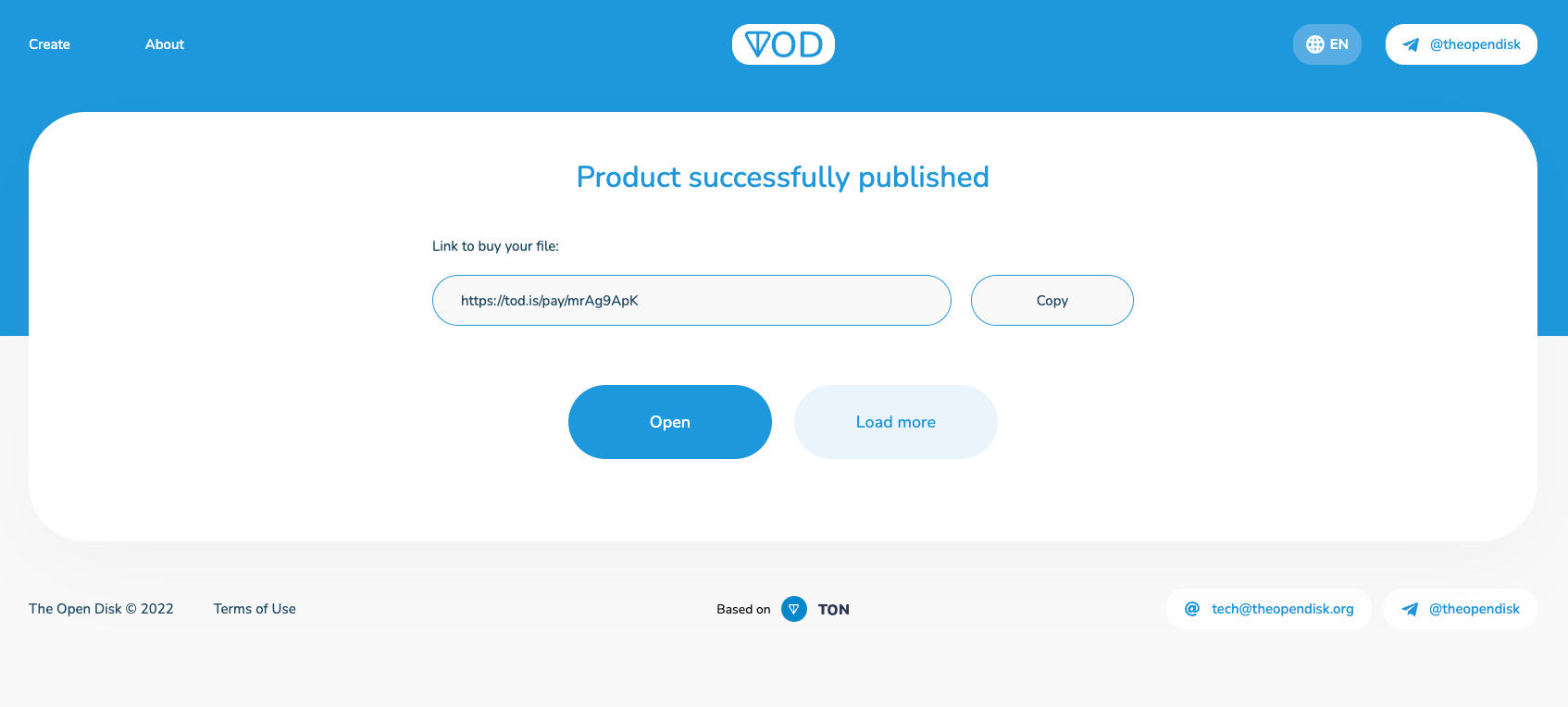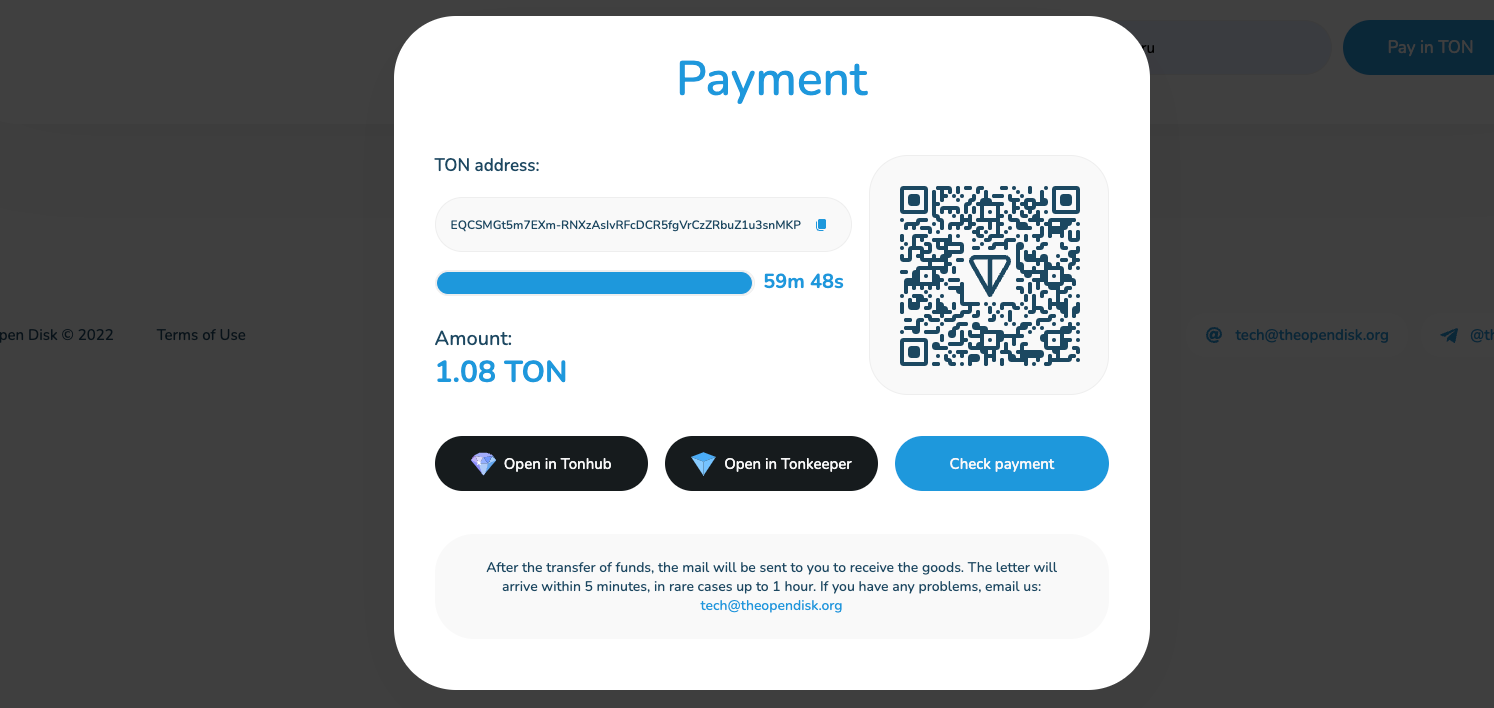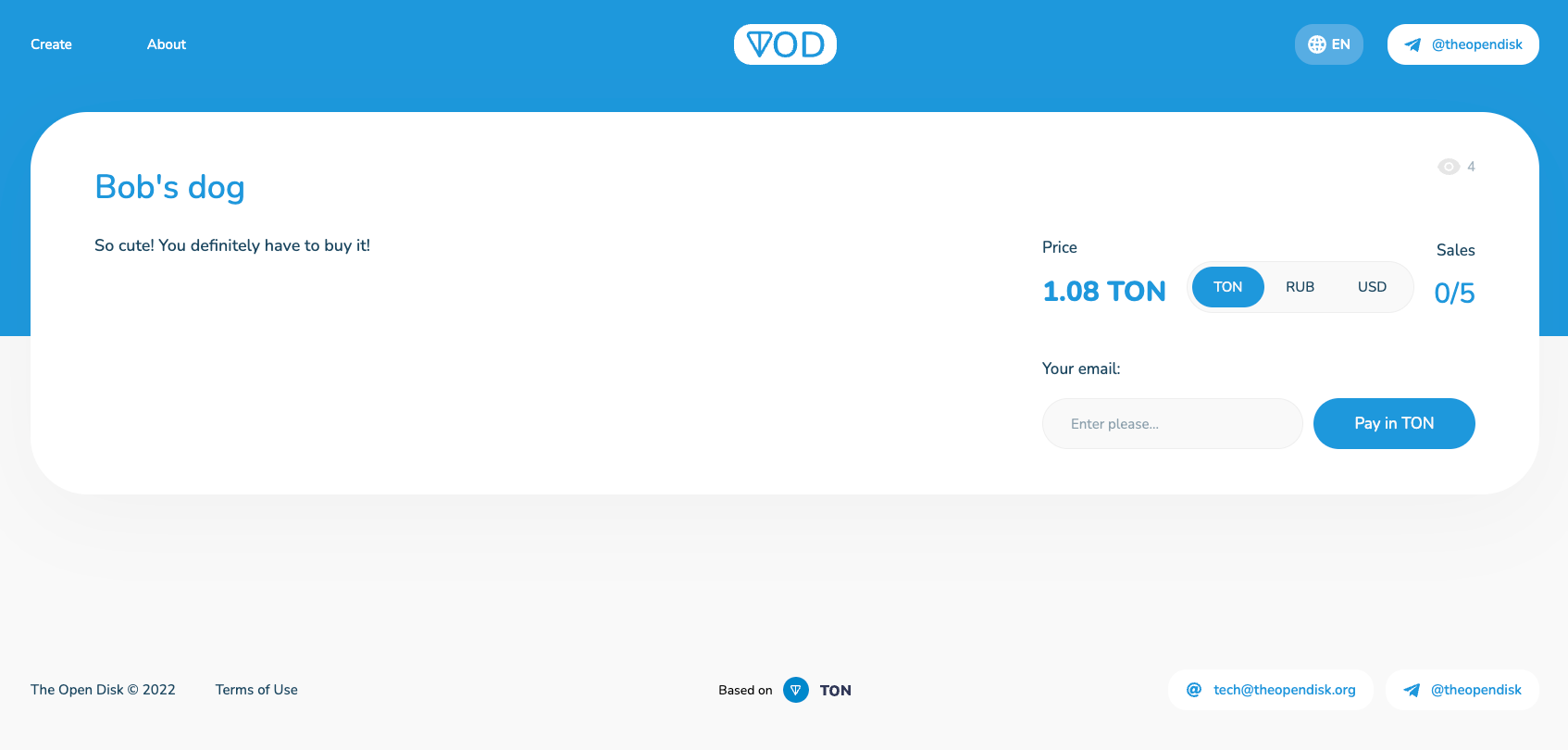 Description
Monetize your content for TON!
Our project helps users receive TON by selling files. You just need to download the file, set the price tag in the desired currency and the maximum number of sales, then the service will generate a short link.
You can share this link with friends, colleagues or customers, and all that the final user needs is just to pay and the file will immediately come to them by email!