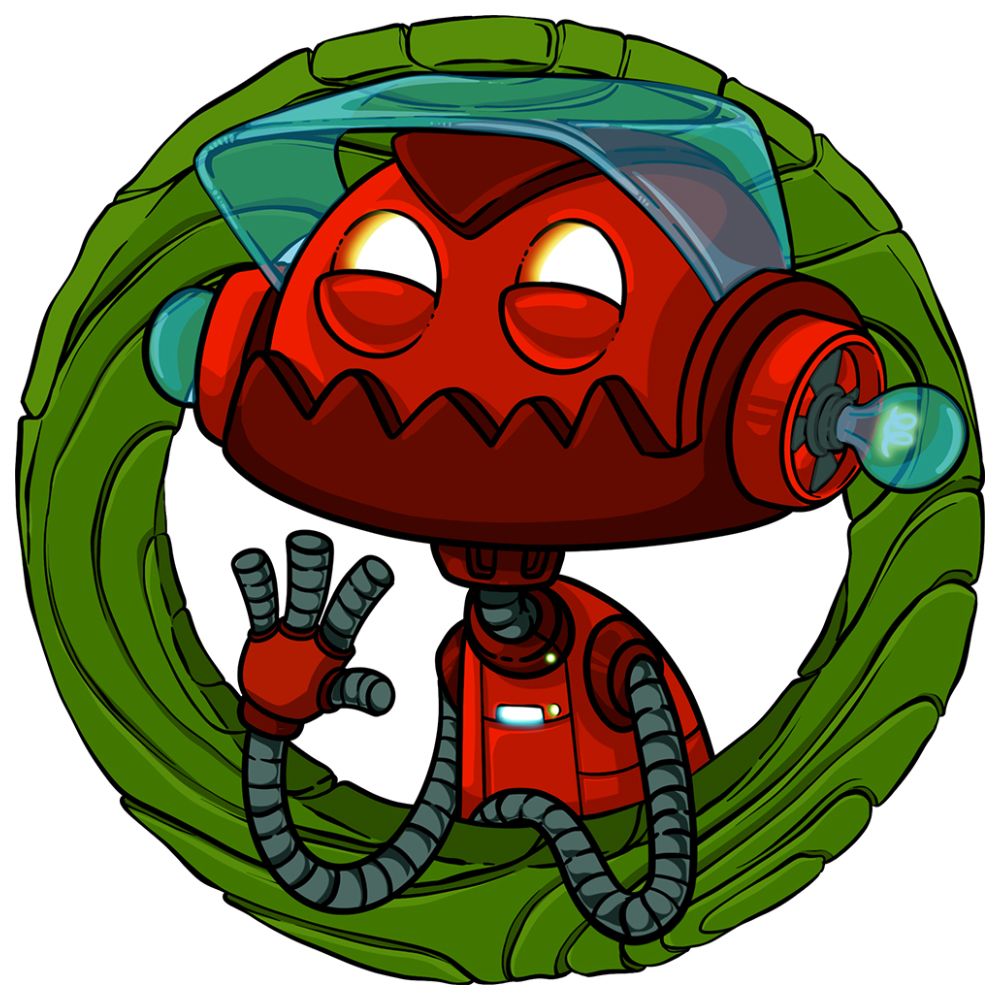 Crazy Llama Bot
Telegram bot that shows main info about the TON blockchain and notifies about your transactions.
Screenshots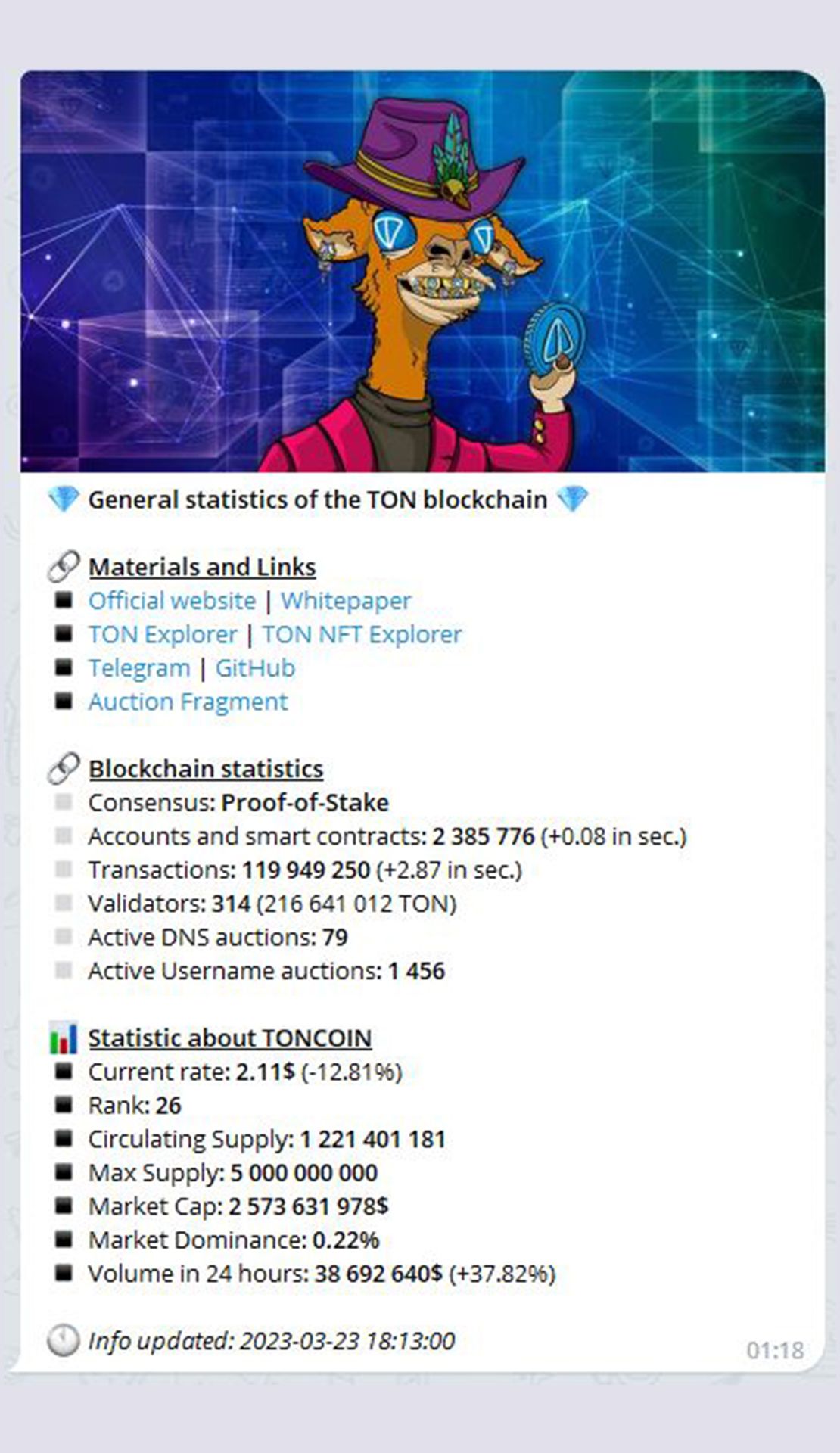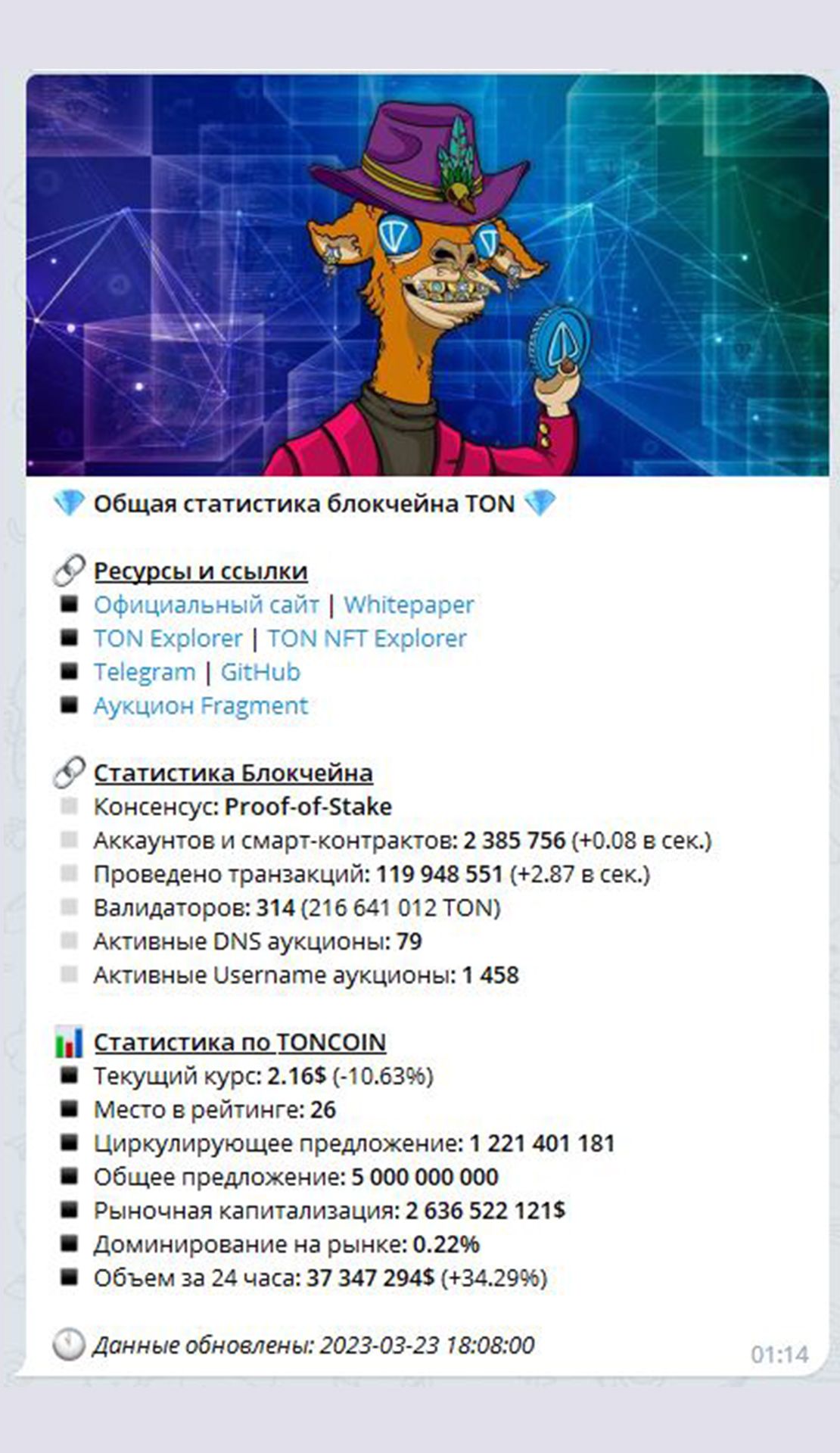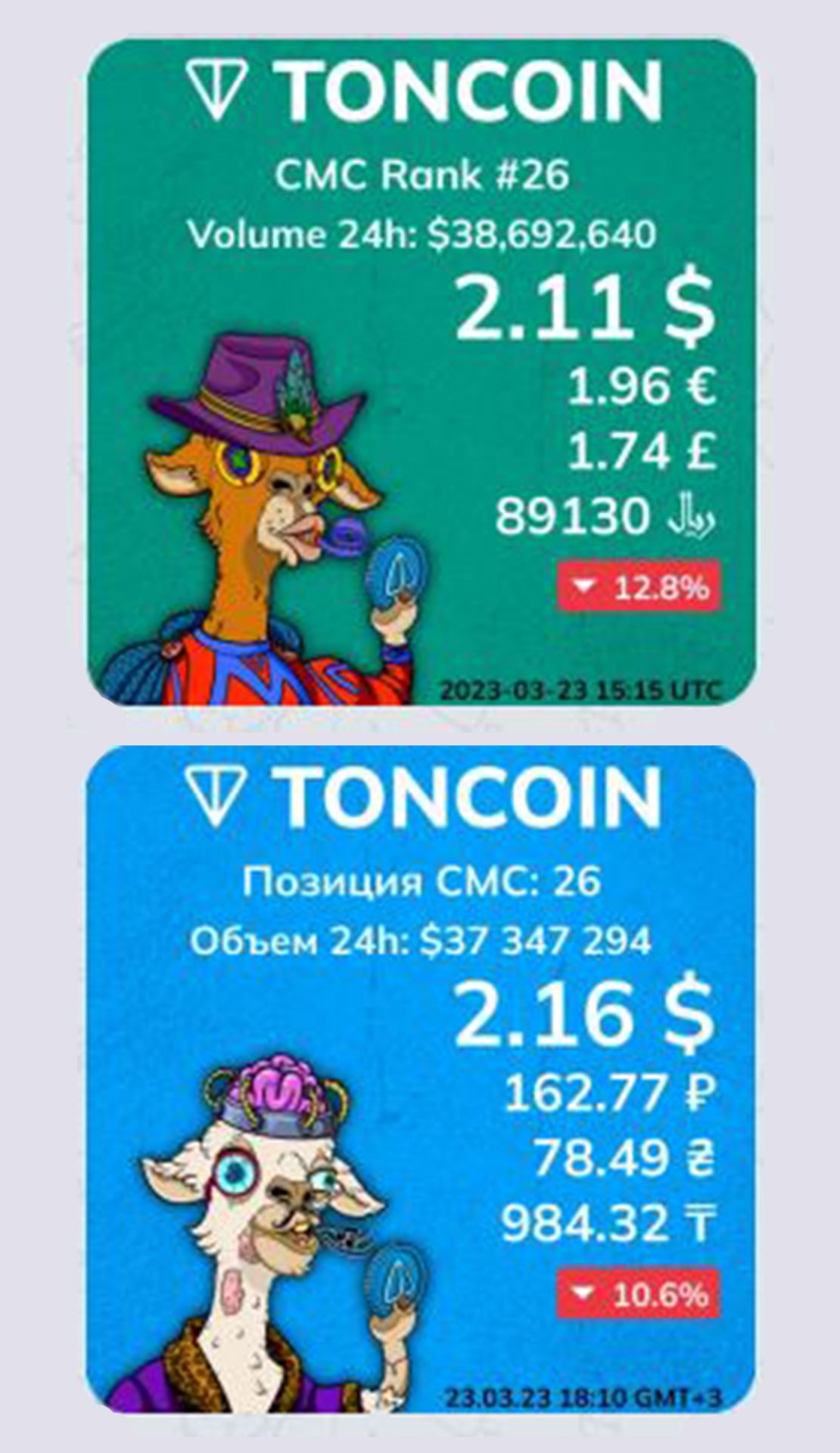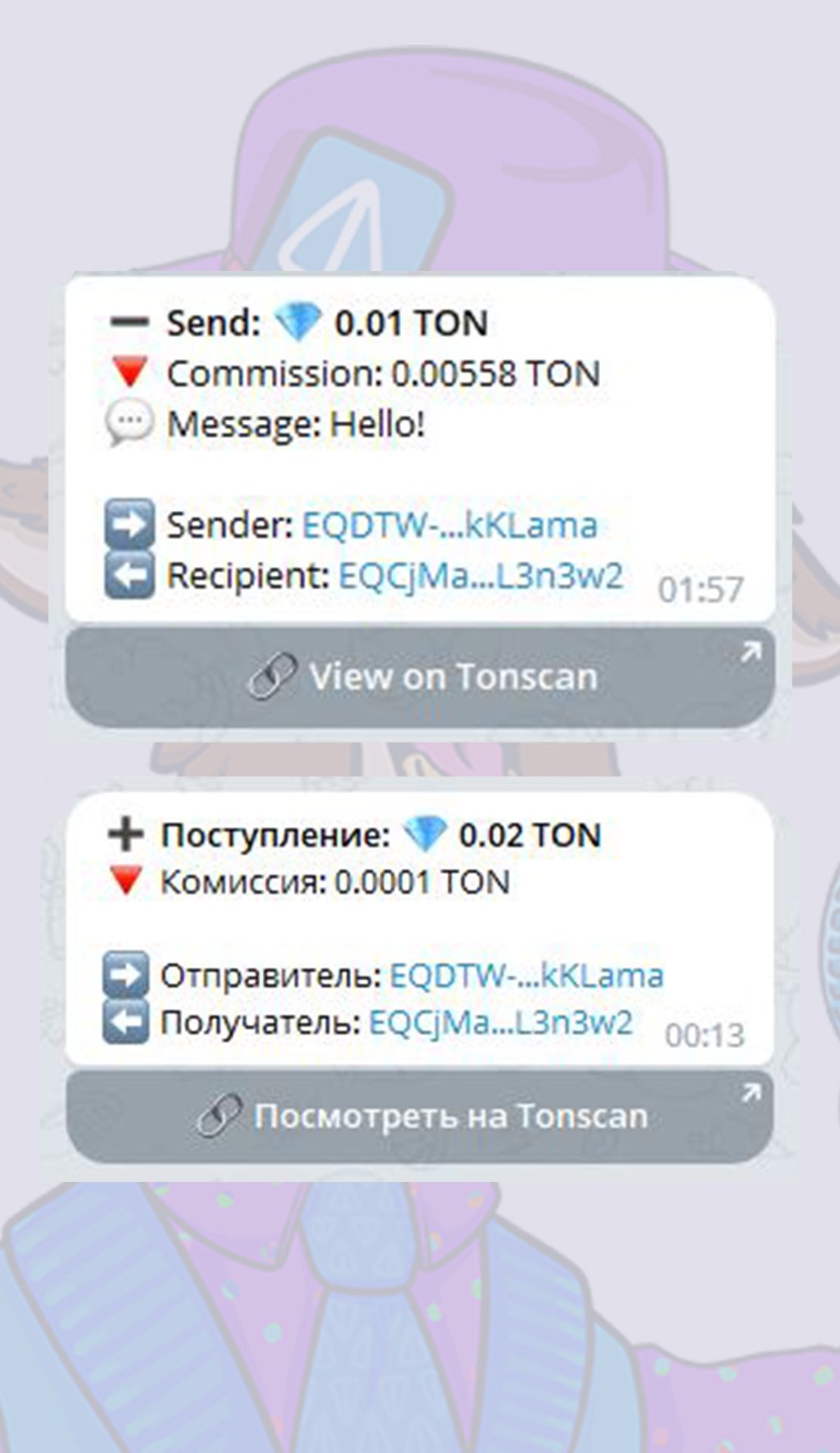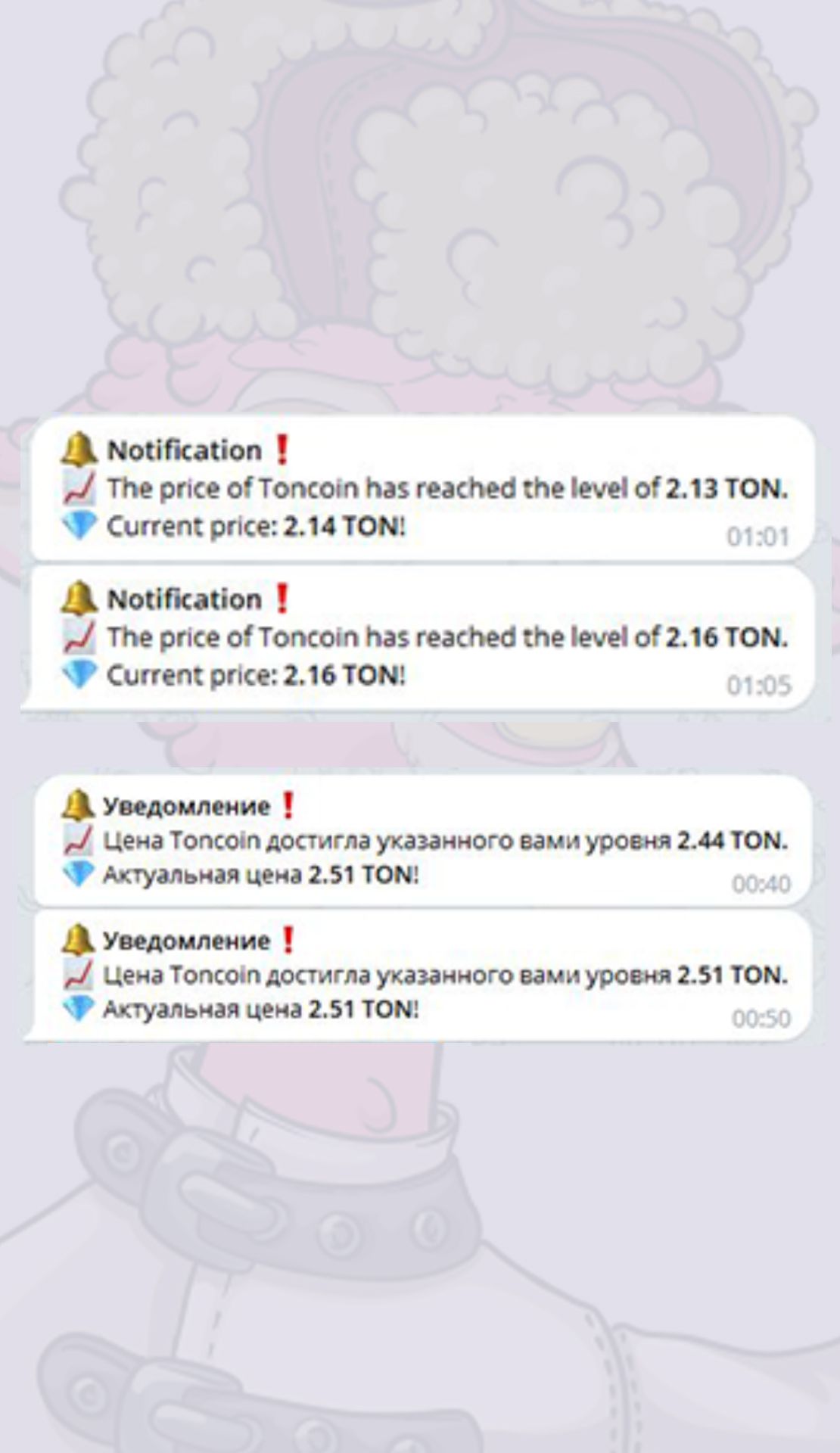 Description
Information bot for display:
Current information on the TON network
Stickers with the current Toncoin exchange rate (5 min update time).
Notification about incoming and outgoing transactions on your wallet address.
Notification when Toncoin price reaches a user-defined value
Удобный информационный бот для отображения:
Общей текущей информации по сети TON
Стикеры с актуальным курсом Toncoin (обновление раз в 5 минут)
Уведомление о входящих и исходящих транзакциях на вашем кошельке.
Уведомление о достижении цены Toncoin заданного пользователем уровня.